Hisense 2 Ton 5 Star Split Inverter AC (AS-22TR4RBBTV00)
Contact Us Now on Whatsapp Click here  to Save Extra 5% !
Highlights
2 Ton
5 Star BEE Rating 2020 : For energy savings upto 25% (compared to Non-Inverter 1 Star)
Auto Restart: No need to manually reset the settings post power-cut
Copper : Energy efficient, best in class cooling with easy maintenance.
Sleep Mode: Auto-adjusts the temperature to ensure comfort during your sleep
Description
With the Hisense 2 Ton Split Inverter AC in your living room or bedroom, you will get cool and clean air to breathe when you chill with friends or rest in your personal space. This home appliance features multiple Health Filters to deliver clean air, a Smart Cooling function for instant cooling, and the I Feel Sensor for your optimum comfort.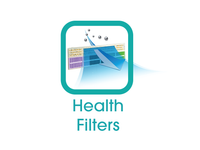 Health Filters
This Hisense AC features multiple filters to deliver healthy, clean air in your room. It has a Vitamin C filter to maintain your skin moisture, an Anti-bacterial filter to eliminate bacteria and germs, an Odour filter to remove odour, and a HEPA filter to remove small dust particles.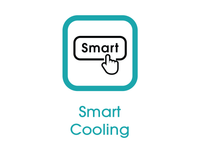 Hisense 2 Ton 5 Star Split Inverter AC (AS-22TR4RBBTV00)
Smart Cooling
This feature uses a Fuzzy logic operation to offer comfortable cooling. With a press of a button, you can activate this feature. This AC also has a Fan Mode which is effective during low temperatures, a Dry Mode which is ideal for high humidity, and a Cooling Mode that is perfect during high temperatures.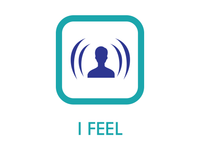 I Feel Sensor
This sensor is located in the remote control. It senses the surrounding temperature to send the data to the indoor unit. The indoor unit accordingly operates to offer effective cooling.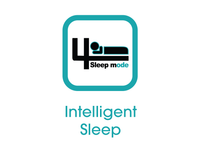 Intelligent Sleep Mode
The Intelligent Sleep Mode lets you enjoy a peaceful, sound sleep. In this mode, the AC senses the temperature of the room to adjust the same automatically and offers you optimum comfort.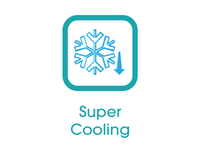 Hisense 2 Ton 5 Star Split Inverter AC (AS-22TR4RBBTV00)
Super Cooling Mode
This Mode delivers powerful air-flow for effective cooling in no time. So, this Mode is ideal for cities with very high temperatures.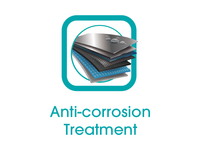 Anti-corrosion Treatment
The outdoor unit of this AC is protected by a seven-layered anti-corrosion treatment. As a result, you get a durable home appliance.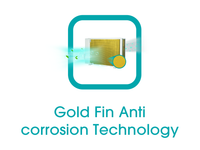 Gold Fin Anti-corrosion Technology
This technology protects the condenser coil from the accumulation of salts, acids, and water. As a result, you get an efficient and durable AC for your home.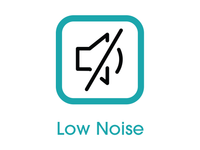 Low Noise
The inverter of this AC features an air tunnel and advanced control technology to lower its noise while operating. Also, in the Quiet Mode, this home appliance makes as low as 19dB sound.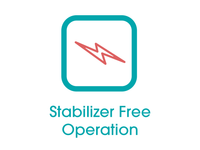 Stabilizer-free Operation
This AC can function stably between 150 V and 264 V even when the temperature is high. So, it does not need a separate stabilizer to operate.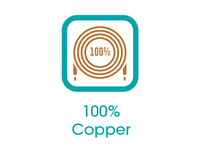 100% Copper
The condenser and evaporator of this AC are made of 100% copper pipes. As a result, this AC functions efficiently, safely, and it lasts for a long time.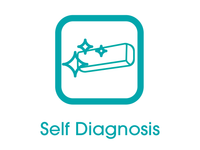 Hisense 2 Ton 5 Star Split Inverter AC (AS-22TR4RBBTV00)
Self-diagnosis
This feature notifies you of any technical glitch and gas leakage in this AC. It gives you error codes for troubleshooting. As a result, your AC is up and running without hassles.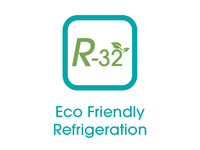 Eco-friendly Refrigerant
This air conditioner uses R32 which is an Eco-friendly Refrigerant. Thus, this AC emits low greenhouse gases and does not adversely affect the environment.
Leakage Detection
The indoor unit of this AC stops on its own when it detects any leakage of refrigerant. Also, it displays the error code.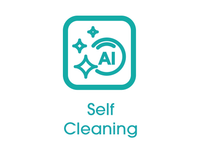 Self-clean Function
This feature ensures a healthy environment of this AC by preventing the accumulation of dust, moisture, and/or mold.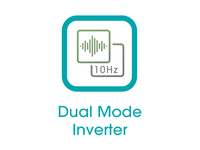 Dual Mode Inverter
The compressor of the AC has a Super Mode for quick cooling and an Eco Mode for energy-efficient performance.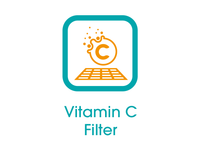 Hisense 2 Ton 5 Star Split Inverter AC (AS-22TR4RBBTV00)
Vitamin C Filter
This filter offers a moisturizing effect to prevent the dryness of your skin.
General
| | |
| --- | --- |
| In The Box | 1 Indoor Unit, 1 Outdoor Unit, Installation Kit, Power Cable, User Manual, Remote and Warranty Card |
| Brand | |
| Model Name | |
| Type | |
| Capacity in Tons | |
| Star Rating | |
| BEE Rating Year | |
| Color | |
| Series | |
| Cooling and Heating | |
| Cooling Capacity | |
| Compressor | |
| Dehumidification | |
| Remote Control | |
| Refrigerant | |
| Operating Modes | Intelligent Smart Mode, Intelligent I Feel Mode, Intelligent Sleep Mode, Super Mode, Quite Mode, Fan Mode, Dry Mode,Economy Mode |
| Technology Used | 360 Degree DC Inverter compressor Technology |
| Condenser Coil | |
Dimensions
| | |
| --- | --- |
| Indoor W x H x D | 1213 mm x 315 mm x 238 mm |
| Indoor Unit Weight | |
| Outdoor W x H x D | |
| Outdoor Unit Weight | |
Hisense 2 Ton 5 Star Split Inverter AC (AS-22TR4RBBTV00)
Performance Features
| | |
| --- | --- |
| Indoor Noise Level | High – 46 dB, Low – 36 dB |
| Panel Display | |
| Indoor Temperature Indicator | |
| Cooling Coverage Area | Upto 170 – 190 sq ft sq ft |
| Turbo Mode | |
| ISEER | |
| Other Performance Features | Quite Mode, Night Glow Buttons on Remote, Dry Mode, Auto Power Save Mode |
Body And Design Features
| | |
| --- | --- |
| Evaporator Fin Type | |
| Condenser Fin Type | |
Air Flow & Filter Features
| | |
| --- | --- |
| Air Circulation | |
| Auto Air Swing | |
| Air Flow Direction | |
| Anti-bacteria Filter | |
| Dust Filter | |
| Active Carbon Filter | |
| Deodorizing Filter | |
| Other Filter Features | HEPA Filter, Vitamin C, Odour, Anti Bacterial |
Hisense 2 Ton 5 Star Split Inverter AC (AS-22TR4RBBTV00)
Convenience Features
| | |
| --- | --- |
| Auto Restart | |
| Timer | |
| Child Lock | |
| Quiet Mode | |
| Sleep Mode | |
| Memory Feature | |
| Self Diagnosis | |
| Emergency Operational Button | |
| Other Convenience Features | IntelligentSmart Cooling ,Intelligent I Feel, Intelligent Sleep, Super Mode, Quite Mode, Self Clean, Self Diagnosis, Auto On / Off Timer, LCD Remote with Backlight and Security Lock |
| Additional Features | Intelligent Smat cooling,Intelligent I Feel, Intelligent Sleep,Intelligent Health Filters, Super mode, Dry Mode, Gold Fin Condenser, Multi Anti Corrosion Treatment,Temperature Display On / Off,Refrigerant Leakage Detector|, |
Power Features
| | |
| --- | --- |
| Power Requirement | |
| Power Consumption | |
| Operating Current | |
| Other Power Features | |
Remote Control Features
| | |
| --- | --- |
| LED Backlit Buttons | |
| Night Glow Buttons on Remote | |
| Battery Type | |
| Other Remote Control Features | Night glow Buttons, Back light, Sleek Design |
Services
Installation Details

The standard installation charges are Rs. 1599 and need to be paid directly to the service engineer. Please check the offer details to know about any installation offers that are available. Standard installation of air-conditioners covers only: 1) Drilling of holes into a brick wall for taking out the pipes. 2) Fixing a hole sleeve & cap. 3) Fixing the indoor and outdoor unit. 4) Connecting indoor and outdoor units using the standard Kit provided by the manufacturer (at additional cost, unless specified otherwise). 5) Wrapping the pipe with seasoning tape. Not covered as part of standard Installation charges are: 1) Outdoor unit stand – Rs. 750-1000. 2) Extra copper wire – Rs. 600-800 per metre. 3) Drain pipe extension, if any – Rs. 100 per metre. 4) Wiring extension from the meter to the installation site – Rs. 100 per metre. 5) Stabilizer, if needed, is chargeable. 6) Plumbing and masonry work. 7) Power-point/MCB fitting and any other electrical work. 8) Carpentry work. 9) Dismantling/shifting of the old AC's masonry – Rs. 1000-1500. 10) Core cutting fabrication and electrical.

Technician Visit Details

Authorized Service Engineer will do the following
Provide replacement to the customer in case part / product not repairable (only after replacement request approved)
Repair Services
Repair/change the defective part

Uninstallation Details

In case of returns
Uninstall
Pick-up the product.
Flipkart's team will visit the customers location
Pack
Warranty
| | |
| --- | --- |
| Warranty Summary | 1 Year on Product, 1 Year on Condenser and 10 Years on Compressor |
| Covered in Warranty | All Parts Except Plastic Parts are Covered in Warranty |
| Not Covered in Warranty | Parts: Air Filter or Front Grill is Not Covered in the Warranty After Installation. The Warranty Does Not Cover Installation or Demonstration. Accessories External to the System. Damage Parts. The Product is Not Used According to the Instructions Given in the Instruction Manual. Defects Caused by Improper Use as Determined by the Company Personnel. Modification or Alteration of Any Nature is Made in the Electrical Circuitry or Physical Construction of the Set. Site (Premises Where the Product is Kept) Conditions that Do Not Confirm to the Recommended Operating Conditions of the Machine. Defects Due to Cause Beyond Control Like Lightning, Abnormal Voltage, Acts of God, While in Transit to Service Centers or Purchaser's Residence. |
| Warranty Service Type | |
Exclusive Trick to Grab Amazon Deal @ 12 AM or Any Time
[chat]